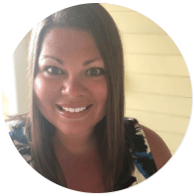 The 2020 Census: What It Is, Why It Matters, and What You Need to Know
Every 10 years, the government counts all individuals living in our 50 states, plus D.C. and all five U.S. territories, to provide current facts and figures about people, places and the economy. This practice started in 1790 – when there were only thirteen states and the Southwest Territory – and is what we know as the census. The goal of this and every census is "to count every person once, only once, and in the right place." Beginning in March of this year, the U.S. Census Bureau, who is responsible for this massive task, will start the process of gathering this data once again, via a questionnaire. What they collect will ultimately be used in a wide variety of ways, such as:
To determine the distribution of Congressional seats to states, as mandated by the Constitution. States also use decennial census data for congressional and legislative redistricting.
To make planning decisions about community services. This includes determining where new roads are laid, new schools are built, and funding for other public services.
To distribute federal funds yearly. Census data helps to inform how states and communities allocate funds for neighborhood improvements, transportation, education and public health. In fact, the Counting for Dollars program led by Research Professor Andrew Reamer, found that in 2017 over 300 federal spending programs distributed more than $1.5 trillion to local, state, and tribal governments, non-profits, and businesses using decennial census data!
With the upcoming 2020 Census, we thought now would be a great time to dive into more about this process, and why it's so important to helping businesses like yours make crucial decisions on how to grow smarter in the future. Over the course of the year, we'll be releasing quarterly blogs focusing on what the census is, why it matters and what you need to know. Plus, stay tuned for a special episode of The Why Behind The Buy podcast, releasing on Census Day.
Who answers the Census?
By April 1, 2020 – aka, Census Day, every home will have received an invitation to participate in the 2020 Census. Starting in May, the U.S. Census Bureau will visit homes of those who have not responded, to ensure everyone is counted.
How is the data collected?
The 2020 Census will be the first to fully use online data collection, with the goal of having online self-response be the primary mode of data collection. The addition of online data collection is meant to not only save time with the overall process for the U.S. Census Bureau, but to also add a level of convenience for respondents and save taxpayer dollars.
What kinds of questions are asked?
The census is a relatively small questionnaire and asks questions like, "how many people are living or staying at your home on April 1, 2020?" "is this house, apartment, or mobile home owned by you or someone in this household with a mortgage or loan?" and "is Person 1 of Hispanic, Latino, or Spanish origin?" Specific questions about your bank account or social security number, for example, are not questions that will be asked.
Are my responses confidential?
Yes, by law, all responses to the census are confidential, and no PII (personally identifiable information) will be shared with law enforcement, government agencies, landlords, businesses or private citizens. The information gathered is compiled and used for statistical purposes.
To help combat anticipated cyberattacks attempting to impact and compromise the data collection process, the U.S. Census Bureau has a comprehensive cybersecurity program in place that includes redirecting internet domains that have the potential to fraudulently pose as official census sites, partnering with both the federal intelligence community and private sector to understand and manage threats, and an encryption process to protect submissions upon transmission to the bureau's private network. It is also important to note that it is up to all of us to be on the lookout for anything fraudulent and exercise good judgment, especially when it comes to online security. If you suspect a scam, contact the Regional Office for your state or the National Processing Center.
Do I have to respond?
Yes, by law and even if you've completed another questionnaire from the U.S. Census Bureau, you must participate in the 2020 Census and all future census questionnaires. Rest assured though, the law that requires your response to the census also requires the confidentiality of your responses and the protection of PII. As mentioned in the opening paragraph, responses are critical for funding and representation for your community.
Where can I find more information about the 2020 Census?
Visiting www.2020census.gov will be your best resource for finding information about the 2020 Census, but you will find our blogs helpful for understanding how this data is used in Claritas products and the level of importance it provides to ensuring the businesses we work with have access to the industry's gold standard of data.
There is currently a public education and outreach multichannel campaign to build buzz around the census. Recently released numbers indicate an investment of $500 million into this campaign, which features more than 1,000 ads in 13 languages, and is expected to reach 99% of all U.S. households. You may have even seen recruitment fliers in your mailbox encouraging you to assist with the 2020 Census count!
After the first wave of outreach comes the actual questionnaire invitation for every household – around March – and finally, there will be the collection process, and the data will be analyzed for helping inform how political power and federal tax dollars are shared in the U.S. over the next ten years.
Now that you know the background of the census, what does the outcome of the questionnaire mean for you from a business perspective? Claritas uses census data to help inform businesses on where to expand operations, what products or services to offer to their customers, and even what consumer segments exhibit specific behaviors for added marketing guidance. Data for this use will be released by the U.S. Census Bureau in waves over the next couple of years. Having access to accurate counts of individuals and households means you have the best data on the market to help you make decisions that have the potential to grow your business to meet your goals. Be sure to check out our future blogs for further detail on how Claritas uses census data.
Since this is the first time the census questionnaire has ever been made available for taking via the Internet, in addition to collection methods by phone and mail, it will be even easier for respondents to provide their answers, and for the U.S. Census Bureau to collect and collate the data in a timely manner.
In our next blog on this topic, we'll be discussing three major changes with the 2020 Census. In the meantime, we encourage all of you reading this to help spread the word about the census, like I have by taking the pledge to complete the questionnaire when my invitation arrives. When your invitation arrives, make it a priority to fill out the questionnaire and submit your responses, which may help #shapeyourfuture, both in your community and your business plans.