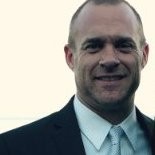 Attention Financial Marketers:
Here's why you should consider incorporating email into your marketing plan – and 10 questions you should ask before you do.
Marketers everywhere are embracing multichannel marketing – and for good reason. Studies consistently show that using multiple channels to engage consumers results in increased response (up to 37% greater ) and a better return on investment (up to 18% higher ).
Unfortunately, many financial marketers traditionally have been hesitant to explore marketing channels beyond direct mail – often due to concerns about scalability, cost, difficulty or compliance risk.
But there's one additional channel that financial marketers in particular can use to cost-effectively reach new customers while still complying with key regulations. That channel is email.
Here at Claritas, we've worked with many financial institutions to help them integrate email into their overall marketing efforts – with some amazing results.
Based on our experience, we've put together some key questions to consider that will help you determine whether you should make email a part (or a bigger part) of your marketing plan – and some tips that will help you achieve success when you do.
Can I reach a large enough audience with email?
Email is ideal for product lines that have a mass national appeal, such as credit card offers – particularly since other digital channels often limit advertising for loan-based services. That means scalability is critical.
The good news is that it can be simple to create large-scale email campaigns, even if your in-house email list is not large, thanks in part to a marketing tool called an identity graph. If you've heard of identity graphs, then you probably know that identity graphs allow you to easily create lists consisting of hundreds of thousands or even millions of prospects.
But not all identity graphs are alike. A good identity graph allows you to link data such as physical addresses directly to email addresses. A good identity graph's email database consistently delivers high deliverability rates. And it can link data on demographics and buying behaviors to those email addresses, allowing you to create more targeted campaigns.
Our Claritas Identity Graph allows you to link more than 330 million email addresses to other identifiers such as demographics and buying behaviors to easily deliver an email campaign to a customized list of prospects who are highly likely to buy. Within this, over 125 million of those are active and are leveraged for delivery of email marketing campaigns.
Can I use email and still comply with the Fair Credit Reporting Act (FCRA)?
Many financial marketers rely on direct mail because they know mailing allows them to remain in compliance with FCRA regulations. But if direct mail isn't delivering the ROI you are looking for, consider giving email a try – because you can cost-effectively target prospects via email and still remain compliant with FCRA regulations.
Identity graph data plays a key role here as well because it allows you to match your prospects with an email address. You can then use that email address to target a portion of your list – or to use email as your "second touch" in a multichannel campaign.
What cost benefits does email provide over direct mail?
Email allows you to reach a wider audience with a smaller budget than you could with direct mail. For instance, say you have a list of 50 million prospects, but your budget will only support a direct mail campaign to 15 million. Email allows you to test below the line and target a wider audience without breaking your budget.
How can I make sure I'm targeting the right prospects in my email campaign?
It's no secret that strict regulations mean that financial marketers are forced to market with one hand tied behind their backs. While other marketers can use consumer data such as age, income, ethnicity or ZIP Codes to determine which prospects they wish to target, financial marketers are expressly forbidden to use this "protected class" data to develop their prospect lists. This makes it more difficult to reach the right audience, particularly when extending invitation to apply (ITA) offers, where prospects have not been pre-qualified for the offer.
This is one area where Claritas data gives its clients a big edge. Claritas has a proprietary process that creates what we call "credit proxies" for targeted prospects. These tools allow Claritas' financial clients to remain fully compliant with FCRA guidelines while still obtaining invaluable insight into a prospect's credit qualification and credit need.
How do I know my offers will reach the intended person?
The reality is that as many as one out of every five emails addresses becomes invalid each year . That's why it's important to pick an email partner that practices good hygiene. Your email provider should have email addresses that are current and valid to protect you from excessive bounce backs and potential ISP blacklisting. And they should use sophisticated filtering techniques to validate domains and suppress suspicious email addresses.
Many vendors will brag about their high "match rates." A match rate is the percentage of email addresses that you can "match" to another identifier such as a physical address. So say you have an existing list of 100,000 customer or prospect names that you want to target – and you need email addresses to pair with those names. If the match rate is 80%, you would get email addresses for 80,000 of those 100,000 prospects.
But a high match rate doesn't always mean you're reaching a person's preferred email address – or even a valid one. So even if a vendor runs a list and gets an 80% match rate, that doesn't mean that they're providing you with the best email address for those 80,000 names. Many people have two or more email addresses, and sending your message to the wrong email can hurt your response. In contrast, sending your message to a prospect's primary email address can increase the chances it will be read by 14X .
To make sure you're reaching the right inbox, Claritas uses a unique scoring methodology called an "engagement score" that accurately determines which email address is most actively used by a prospect. The scoring methodology analyzes past in-house and third-party email activity to remove spam traps and identify dead email addresses. Claritas also re-opts-in any records that have not been mailed or have not engaged in the last six months, only keeping those names that respond.
How much can I test using email – and can I customize that testing?
One of the other big benefits of email is that testing a particular offer or creative doesn't involve extra print and mailing-related expenses as it does with direct mail. But not every email vendor offers the flexibility and the scalability needed to support multiple email tests for its clients.
It's critical to ask your potential partner some specifics about how much they can segment their email audience – and if they're able to support testing of multiple offers and creative. Also be sure to ask them how flexible they are when delivering those campaigns. For instance, can they optimize features like email frequency on an individual level to maximize response?
Finally, your email partner should only use domains that have been approved by you. This allows you to confirm that email communications are professional, non-evasive and protect your brand's equity.
Can I use my existing acquisition processes when executing an email campaign?
Your email partner should have partnerships in place with existing credit bureaus and financial marketing delivery partners so that you can seamlessly execute an email campaign using the same process you use for existing campaigns.
Also be sure to ask a potential email vendor how much control they give you over the data analytics process. For instance, will they allow your data analytics team to access their data to create their own audience models?
Can I target prospects based on "hand raiser" or "trigger" events?
Email is the perfect tool for marketing to prospects who have just experienced a "hand raising" or "trigger" event that might make them more likely to convert. For instance, the prospect may have a child who just graduated from high school and thus might need help with college tuition. Or perhaps the prospect just bought a house and may need a credit line to pay for renovations.
The Claritas Identity Graph data can give you unparalleled insight into the customer or prospect who just had the "hand raiser" event. For instance, you can find out what their credit proxy score is, where they like to shop, what car they drive and their best email address based on engagement score. This allows you to understand both whether the prospect is actually a good prospect and to create a marketing campaign that targets them more precisely if they are.
How are my email results measured?
Your vendor's ROI analysis should include a matchback analysis to determine whether the same prospect who received an email signed up for the advertised product or service via the website, by visiting a branch or by using some other method. That's because experience shows that more than half of your email buyers will purchase at a later date rather than immediately clicking through to a landing page.
Claritas uses a unique methodology to measure incremental/net conversions. We combine a control group measurement with a matchback analysis to determine how many conversions can be directly attributed to the email campaign.
We can also evaluate your campaign in-flight – including specifically measuring conversions and engagement by audience, message, creative and more – and use that analysis to adjust your campaigns to boost ROI.
How do you compile your data?
The bottom line is that when picking an email partner, the two most critical things to consider are:
1.  the quality of that partner's data
2.  whether that partner is focused on improving performance and thus maximizing your ROI.
Good data is what allows you to create a large enough list to make an email worth the investment. And it allows you to comply with privacy and other financial-specific regulations.
Good data means you're targeting the right prospect and reaching the right inbox. Good data also helps you develop messages and creative that are highly likely to convert. Finally, good data lets you adjust your campaign to maximize results.
Our Claritas Identity Graph, built with 80% proprietary data, reaches nearly 100% of U.S. consumer households. We tie together over 5 billion data points monthly to produce the highest-def portrait of each consumer and prospect.
But we don't stop there. Our Identity Graph also connects data from multiple sources to give you the intelligence you need to seamlessly execute multichannel engagements. And we combine these campaign delivery solutions with powerful analytics and modeling capabilities that make your marketing more effective – so you can optimize your ROI on every dollar you spend. That's the Claritas difference.
For more information on how you can execute a successful acquisition email campaign, click here to request your copy of the Claritas white paper, Ten Tips for Acquisition Email Success.