Data is essential to improving ROI. The more robust the data, the better the results. Data is at the core of what we do.
Our unmatched breadth of unique, high-quality data together with our proprietary science and methodology to unify data into intelligence you can act on, has made us an invaluable resource to anyone wanting to make their marketing dollars do more. Patented processes, unmatched accuracy, and more than 50 years of proven experience is why we've become the most trusted data experts in the industry.
10,000+ Highly Predictive Demographic and Behavioral Indicators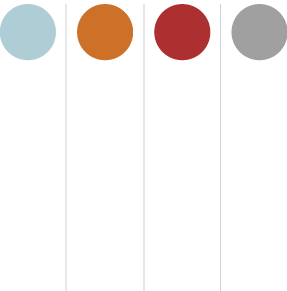 Demographics
Age, income, education, household composition, wealth, home ownership and more.
Multicultural Behaviors
68MM consumers, ethnicity, acculturation, language at home, lifestyle, consumer behaviors and more.
Lifestyle Behaviors
Shopping, financial, insurance, technology, media, energy and more.
Purchase Behaviors
Tech adoption, device ownership, service provider, likelihood to switch, restaurant & retail preferences, media consumption, financial (wealth, credit indicators, products, home value, etc.), automotive and more.
The More You Know, The More You Can Do
Create More Effective Marketing
Build profiles and lists of your customers and best prospects, then engage with them with messaging that speaks directly to their needs.
Deepen Your CRM Data
By appending our data to your CRM, you'll fill in the gaps and have a more comprehensive picture of your customers. This will help you cross-sell, or upsell, more effectively.
Find Prospects Faster
Our segmentation (PRIZM Premier, P$YCLE Premier, ConneXions, CultureCode), track surveys, tech scores and custom research solutions are all built using data you can't find anywhere else.
Predict Future Needs
Develop models using our custom research to know more about the behaviors of your customers both now and into the future.
The Highest Def Profile of the Consumer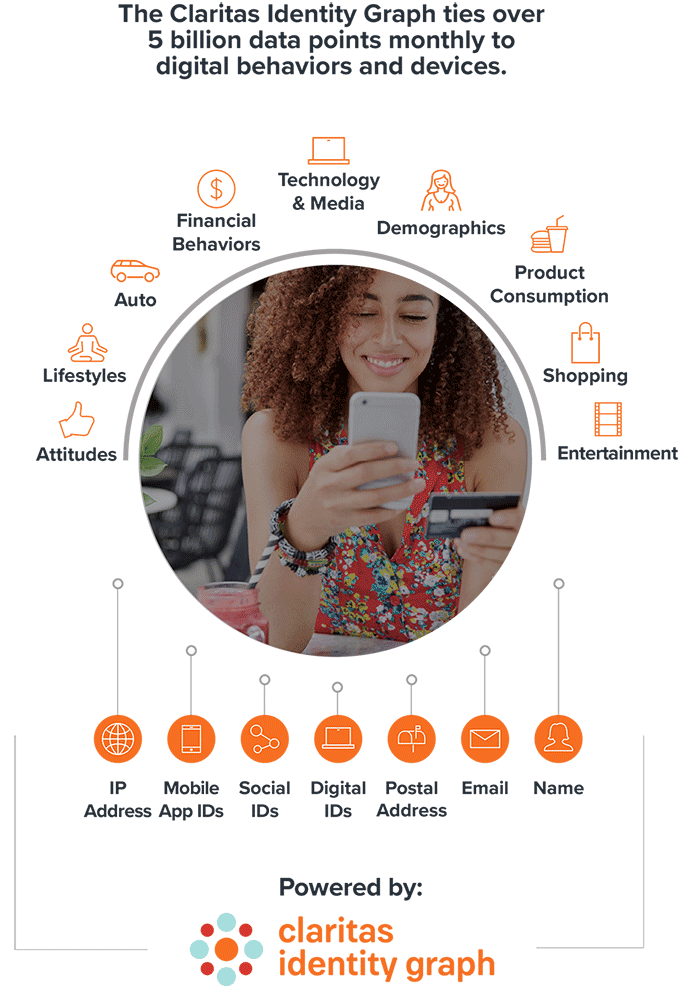 Segmentation
Understand more about your current customers and find high opportunity prospects with detailed demographics combined with lifestyle, financial, technology and media preferences.
Profiles & Audiences
Utilize more than 8,000 Syndicated Audiences built from over 10,000 demographic and behavioral attributes, to reach consumers most likely to buy or use specific products or services.
Scores
Scores are designed to provide a deeper understanding of income, wealth and technology use. Use them to enhance your existing data or include them in prediction models.
Direct Research
Take advantage of direct, original consumer research to understand actual household usage of a variety of financial, insurance, technology, and energy products and services to find opportunity.
Demographics
Utilize the industry's most robust and accurate demographic and multicultural data to understand market share, opportunity gaps and much more.
Business Data
Comprehensive data includes demographic and employees counts for prospect list creation, segmentation development, sales territory optimization and more.
Most Comprehensive Understanding of the American Consumer
With the most robust datasets and our proprietary analytics, you'll have the most comprehensive understanding of American consumers' lifestyles and behaviors.
Unifying Data into Intelligence You Can Act On
With more than 40 years' experience, our team knows more about helping clients understand their current customers and prospects better by tying together the most useful insights.
Access Our Data Anywhere
With over 150 platform, publisher and channel partners, you're able to access our data anywhere you need it to build the best audiences and execute targeted multichannel campaigns.
Privacy-Safe & Compliant
All of our data inputs and those of our data partners are built to ensure privacy compliance.
Data Breadth
By using the widest collection of data sources including data from real people, Claritas provides a deeper understanding of your best customers and helps you know more about what new prospects look like and how they will engage tomorrow.
Data Quality
Claritas uses a vigorous sourcing and compilation process that's managed 100% internally. This ensures that our data is of the highest quality and meets required privacy compliance to eliminate risk and protect the integrity of your brand.
Methodology: The Forefront of Innovation in Segmentation
Our industry-leading segmentations are built from the household level up using a patented method of data science. This method culls over 10,000 variables to predict consumer behavior with greater precision. The unprecedented quality, depth and breadth of the data behind our segments comes from our own data collection, with links to leading surveys and panels. As the only company whose segmentation is coded into the Nielsen TV panel, Claritas can run TV ratings against our segmentation for optimized TV and radio buys.

With our industry-leading identity graph, you'll know more about where your customers and prospects engage online, so you can reach them with a consistent message when and where they are most likely to interact with it.
Learn more
Execute your campaign across our network of 150+ platform and channel partners in near-real time.