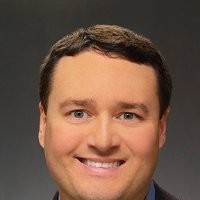 Can Your Identity Graph Do This?
When it comes to understanding your customer's actual buying behavior, not all identity graphs are created equal.
There's no question that identity graphs have been highly useful for marketers in the past few years. Identity graphs have given marketers more accurate, up-to-date personal data on their customers than ever before – from updated devices IDs to email and physical addresses.
They've even inspired a whole new category in marketing – what some call "customer identity resolution." But resolving a customer's identity is just the first step. The more important step is figuring out how and why that customer is buying.
A truly robust identity graph not only gives you a unified view of your customer's identity, it also gives you the ability to track the customer's buying journey at every single touchpoint. So you can link those multiple customer touchpoints (from customer online research to television ads) to actual purchases.
Call it mapping the customer's journey. Call it truly understanding the customer experience. Call it multitouch attribution. Call it whatever you like.
The bottom line is that being able to connect the dots is the only way to see which prospects are converting and how they're converting. So you can get a true handle on ROI.
You need an identity graph that lets you track the customer's actual path to purchase across multiple channels, both online and offline. So you can truly measure and optimize your omnichannel campaign results.
So How Does this Translate to the Real World?
A good identity graph lets you figure out when a household that received your catalog made a purchase on a mobile phone or laptop two days later. It means you will know when a digital advertisement viewed by Tom was followed by an in-store purchase by his wife Sarah the next week. And it means understanding if that television ad really drove engagement (yes, your identity graph can actually help you do this).
But to do all this, you need identity graph data that gives you a lot more insight than just telling you when Tom clicked on an ad on his mobile phone.
You can't settle for a graph that only gives you anonymous data such as cookies and browsing history. And you can't settle for a graph that's only designed to keep your customer's basic identifiers – like email and physical addresses – up-to-date. And you certainly can't settle for an identity graph that ignores a customer's offline behavior.
A truly robust identity graph can connect the dots between customer identity, behavior and buying – both online and off. It provides all the data you need to fully understand why and how your customers is buying today – so you can use that knowledge to improve ROI in the future.
How Your Identity Graph Can Help you Drive Accurate ROI
Here's an example: One Claritas client wanted to track the effectiveness of a car-based advertising campaign. Previously, the only way it could track ROI was to see if activations increased in a particular region once it started wrapping ads on cars driving in that area.
Using the Claritas identity graph, the company was able to calculate a more precise ROI using mobile ID identifiers. Claritas noted when a particular mobile device was in the vicinity of the car displaying the advertising message. And then, by tagging the client's website, it could track if the owner of that mobile device went online to sign up for the company's service after he or she got home – no matter whether they used their mobile phone or their laptop to buy.
That's because the Claritas identity graph knows which connected devices belong to a particular household. This allows you to connect the dots between the consumers living in a household and the multiple online devices they use. And, that, in turn, allows you to more effectively track conversion.
Can Your Identity Graph Link Offline Advertisements with Online Engagement?
The real challenge, of course, is in linking online and offline behavior. But the right identity graph can even help you do that.
In fact, your identity graph can provide insight into the effectiveness of television advertising, which marketers spend $71 billion each year.*
For example, in 2018, Claritas teamed up Mobiquity Networks and DataPulse to give auto dealers insight on the effectiveness of their Super Bowl ads.**
Specifically, they compared dealership and website visitation patterns for auto companies that aired Super Bowl ads versus those that did not.
Claritas measured nine different automotive brands, five that aired ads during the Super Bowl and four that did not.
And the results were fascinating. After analyzing data on the Monday before and the Monday directly after the Super Bowl,
Advertisers that ran a TV ad saw a significant bump (net total +41.81%) in immediate website traffic
Two of the five automotive companies that ran commercials during the Super Bowl saw an overall increase in website traffic by as much as 22% and 25%, while those that did not air commercials had little to negative change to website traffic
Two out of five of the ads tracked focused on a "social cause" message. Of those two ads, one company stood out with a 24.96% increase in website and dealership visits
Your identity graph can also help you measure the ROI of your newspaper advertising, which still accounts for more than $15 billion in advertising spending.*** It can help you link online behavior to in-store purchases, which still comprise more than 80% percent of retail sales today.****
Why Single Channel Conversion Rates Don't Tell the Whole Story
And it can give you insight into the true effectiveness of your direct mail campaign – a tried-and-true offline tool that marketers spend $44 billion each year.***** For instance, one fitness retailer, a Claritas client, sent out a direct mail campaign and measured a 2% conversion rate using traditional methods such as QR codes and vanity URLs.
But Claritas discovered that the direct conversion rates didn't tell the whole story. Because when it further analyzed the IP addresses linked to the households that received the mailer, it turns out that 6% of those households used their online devices to either research or purchase from that brand.
So the percentage of customers who engaged after receiving the mailer was actually three times higher than the response linked directly to that mailer.
The reality is that pretty much any identity graph can help you understand your customer's identity. Where he lives… what email he uses… his mobile ID.
But a truly useful identity graph allows you to connect the dots – and understand how multiple customer touchpoints actually result in sales. And that's essential to understanding and maximizing ROI.
For more information on choosing an identity graph, check out our blog, Six Questions to Ask Before Choosing an Identity Graph Partner.
* https://www.marketingcharts.com/featured-104785
** https://barometric.com/press-releases/super-bowl
*** https://www.marketingcharts.com/featured-104785
**** https://www.census.gov/retail/mrts/www/data/pdf/ec_current.pdf
***** https://www.forbes.com/sites/steveolenski/2018/08/17/an-appreciation-for-an-old-friend-direct-mail/#2527957022c9