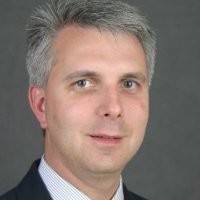 It's Not Your Grandfather's Data: Why Data Appending is the Unsung Hero in Effective Marketing
Better marketing comes down to one thing: Connecting the dots. And that means knowing who your customers are, how they like to engage with you and when they're ready to buy.
But every customer is different. They like different things. They live different places. They behave differently. They shop differently. They communicate differently. They engage through an ever-expanding number of media channels that are shaping their purchasing behaviors.
So getting the insight you need to customize your engagement with each unique customer is a tall order. But good news is that the data you need is available today. And you can use it to fill in the holes in your customer database.
At Claritas, we have data that gives you a deeper understanding of each individual customer. We have data that lets you understand how and when a particular customer is likely to engage and buy. And we have data that lets you identity the common traits that are exhibited by your best customers – and find and attract new customers with similar traits.
The right data lets you connect the dots – and sell more effectively. That's why data appending is the unsung hero in effective marketing.
Why Today's Data Appends Are About More than Filling in Email Addresses
Historically, marketers have used data appends to fill in information missing from their customer database. The goal of a data append could be as straightforward as adding or updating email addresses in your customer relationship management (CRM) file.
But with the large amount of customer information available today, there's a whole lot more data available to help you fill in the holes in your CRM – and thus sell more effectively to customers. Using a unique combination of segmentation, identity graph data and tagging strategies, Claritas is helping its clients take traditional data appends to a whole new level.
How to Turn Bob into a Bigger Buyer
For instance, say you have a customer named Bob who bought a car from your dealership nine years ago. But he never took his car into your service department, so your data on Bob is almost a decade old. Fortunately, you just hired Claritas to support your marketing efforts.
So that means you've updated your CRM with Claritas identity graph data, which means you now have up-to-date, first-party, privacy-complaint data on Bob, including his current physical address, email address, mobile IDs and even his IP address. And that data can be linked to buying-related behavior such as television viewing habits and other media usage information.
And you've worked with Claritas to tag your website, so you can collect even more data to add to your CRM file. Thanks to those tags, you now you know that an IP address associated with Bob visited your website, and he was researching new luxury sedan models.
This means that Bob is likely actively looking to buy a new car. Then you can target him – and try to get him into the dealership to take a test drive.
Sure enough, Bob visits your showroom, and a month later, he purchases a new car from you. Now it's time to sell him on service. But remember, he never brought his old car into your service department.
It turns out there's a good reason for that. It turns out that his wife, Susie, is the decision maker when it comes to service (because she is the one who takes the car in). Fortunately, thanks to first-party Claritas data, your customer database has household-level information. So you can email a discount offer to Bob's wife Susie to convince her to come to your dealership for service.
Susie takes you up on the offer. And suddenly you've turned Bob's nine-year-old, one-time car purchase into a potentially steady stream of revenue from his household.
The Easy Way to Find and Engage More Buyers Like Bob
Next, you're going to want to identify more customers like Bob and Susie. Working with Claritas, you can create a profile of your "best" prospect – consumers who look like Bob, Susie and other good customers based on their demographic, geographic, buying behavior and other characteristics.
Then you can create a campaign targeting these "lookalike," hot prospect consumers – and attract more buyers like Bob. Finally, you can use data to analyze the effectiveness of that campaign and make adjustments as necessary.
Claritas offers a comprehensive set of tools that let clients collect, append and analyze data in whole new ways. Contact us and let us help you turn big data into big profits.