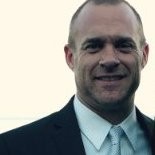 Five Omnichannel Marketing Secrets Your Competitors Won't Tell You
There's no question that engaging today's consumer is a complex job. From smartphones to voice assistants, consumers are using many different devices to research and buy products.
To complicate things even further, they're using multiple tools and apps on these devices – from email to Facebook and Instagram – to communicate and access information. Plus they're still visiting retail stores and spending more than 80% of their money offline.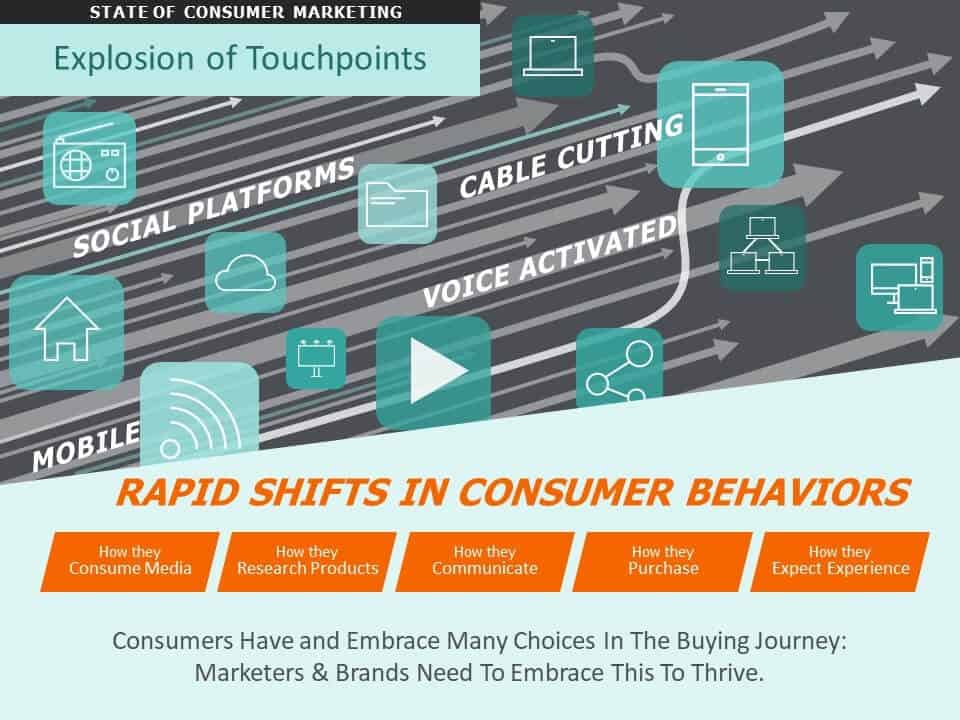 The reality is that consumer's media and buying habits are changing at lightning speed. So there is no silver bullet sales channel.
That's why today's marketers are expected to develop an omnichannel marketing strategy that engages customers across multiple channels, both online and off – and delivers the right message to the right customer via the right channel.
Oh, and don't forget… on top of all that, they're also expected to precisely measure the ROI of those campaigns.
As VP of Product Strategy for Claritas, I talk with marketers every day who are struggling to accomplish all this.
They're looking for a simple, integrated way to execute and measure their campaigns across channels. Because they know that's the only way to understand a customer's optimal path to purchase – and to calculate an accurate ROI for their marketing campaigns.
Here's what they're doing to adapt:
They're viewing different marketing channels as complementary, not competitive. A marketer's life would be much simpler if each sale could be attributed to just one channel. But we all know that one-channel measurements like click-through rates don't tell the full customer conversion story.
In reality, the buying process is much more complex. For instance, a customer might view a display ad that makes them more likely to buy from an email or a retail store later. Or they might receive an email or text that causes them to buy at a retail location or through a website.
Today's marketers understand that they need to view their multichannel marketing efforts as complementary. Because they know that multiple touchpoints contribute to customer engagement and purchase.
But how do you collect the data needed to obtain a single, cross-channel view of the customer experience? It's easier than you might think, if you use the next strategy…
Savvy marketers are tagging their customers during every step of the buying journey. Investing in good customer tagging technology is worth its weight in gold. Because it provides insight into a customer's behavior across channels. And that allows you to get a deeper understanding of the customer's optimal path to purchase.
A good tag management solution lets you understand whether your direct mail campaign actually drove more sales than you think. Because you can connect the dots and track whether the households you targeted either visited or bought from your website after receiving the mailer.
It allows you to identify customers that have switched to a competitor so that you can retarget them with a win-back campaign. And it allows you to track a customer's entry and exit into a walled garden, which can give you insight into walled garden sales.
You can even combine tagging with technologies such as geolocationing to understand whether an email campaign actually caused a customer to visit the auto dealer and test drive a car.
When a large bank in the Midwest wanted to drive customers to apply for a retail credit card it co-branded with one of the largest sporting goods stores in the region, it used tags and mobile ad geofencing to track application conversions both online and in-store. The result? Approved application percentages increased, and the cost-per-acquisition decreased by 94%.
Based on the results I've seen from customers, I recommend tagging your customers and prospects as much as possible – in a privacy-compliant manner, of course. And Claritas has some great tools to help you do that.
Marketers are also simplifying their campaign execution. If you're using one vendor for social media, another for email and yet another for display ads, things can get complicated (and expensive) pretty fast. Working with one vendor that can support multiple channels can save you time and money and greatly improves the level of accuracy, compliance and scalability.
Equally as important is analyzing and optimizing your digital campaigns – but doing so based on performance metrics that drive the bottom line. At Claritas, we provide clients with campaign performance insight that goes well beyond the basic metrics. We build a proprietary match-back process into each campaign that provides a transparent analysis of audience and channel performance down to the transactional level.
A true omnichannel campaign gives you the ability to engage with your ideal audiences when and where they choose to engage, thus improving the customer experience and allowing companies to more easily track ROI across channels.
They're determining which customers are really engaging – and finding more customers like them. Once you understand what your best customer looks like – and how they're buying – your revenue opportunities start to multiply.
For instance, you can overlay Claritas PRIZM Premier segmentation data on top of your customer buying data to create a profile of your best buyers – and create "lookalike" customers who are likely to buy via the same path.
This gives you both a profile of your best customer and a good understanding of the best way to engage that customer. So you can quickly build new campaigns that reach these "ideal" customer prospects using the right channels and the right message. That's a solid recipe for ROI success.
They're staying committed. There is no "one and done" in omnichannel marketing. Understanding the customer's optimal path to purchase requires a long-term commitment and a willingness to try new strategies. But companies that are willing to adapt will survive and thrive in today's increasingly complex, omnichannel world.