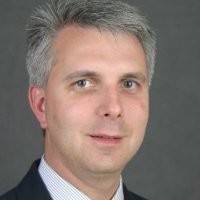 Want to Grow Sales While also Slashing Your Acquisition Costs? Here's How…
I have a question for you. Would you be interested in:
Growing sales 300% in just one year
Achieving email open rates as high as 56.7%
Increasing your new customer acquisition rate by 3X
Or reducing your cost-per-acquisition by 42%?
I'm guessing the answer is yes.
If so, I have some good news for you today. Because just one marketing tool has helped Claritas clients achieve the real-life results I just mentioned. And you'll be shocked at how easily it can help you improve the return on your marketing investment.
The marketing tool I'm talking about is an identity graph. Now you may be familiar with identity graphs. If you are, you probably know that identity graphs connect key online and offline customer identifiers such as name, physical address, email and mobile IDs and other data in a privacy-compliant manner to give you a unified view of your customer.
But what you may not know is that today's identity graphs can do a whole lot more than just customer identification. Today's more intelligent identity graphs give you a truly comprehensive view of your customer – by using privacy-compliant methods to link emails, physical addresses and mobile IDs to information on demographics, financial status, media and technology usage, buying behavior and more.
An intelligent identity graph doesn't just help you identify your best customer – it helps you make the right connections so you can more effectively engage that customer and drive sales.
How exactly does it do this?
More Customer Insight Than You've Ever Had Before
At its most basic, an identity graph can help you update your customer contact information – and thus reduce the cost of undeliverable emails and incorrect physical addresses. And that can save you money, because inaccurate and poor-quality data costs U.S. businesses around $611 billion annually, according to a report by The Data Warehousing Institute.
But an intelligent identity graph doesn't stop there. An intelligent identity graph helps you understand who your current customers are – and why they buy.
It unifies digital and physical data, so you can target a single consumer both online and off – via email, social media, direct mail, television, website display ads and more.
It gives you information on whether a particular customer is a Facebook fan, a TV football fanatic or an email junkie, so you can target that customer more effectively across multiple channels.
Finally, it provides a host of demographic and other data to help you understand and target the customer segments that are most likely to engage with you and buy.
Identify Anonymous Audiences Using Intelligent Identity Graphs
Intelligent identity graphs not only allow you to understand your existing customers. They also help you turn anonymous prospects such as website visitors (or store visitors) into identifiable, targetable prospects. The first step is identifying these visitors using website pixels or using geofencing (geographic indicators) as they walk into stores.
Once the visitors are identified, the graph provides even more insight on those previously anonymous visitors by linking those visitors to other identifiers such as their email addresses, household addresses, social media preferences, demographics, buying behavior and other key data.
If you're successfully using segmentation models as part of your audience targeting strategy, a graph should be able to align your anonymous visitors with those pre-defined segmentation attributes as well.
This not only helps you target those individuals with personalized messages across multiple channels, it also helps you identify which of those formerly anonymous visitors are the most likely to engage and buy from your brand.
And it allows you to weed out those who may be engaged in your site but aren't good prospects – like the 18-year-old who likes to surf luxury car websites but doesn't have the income to buy one.

Find New Customers that Look Like Your Best Customers
You can use the intelligence in your graph to develop a model of your best customer and build a "look-alike" prospect list filled with individuals who are highly likely to buy. You can accomplish that in just a few easy steps:
STEP 1
Analyze your existing customer data to identify a list of customers who buy the most from you.
STEP 2
Use your identity graph both to connect online and offline data on those customers to understand exactly how they're engaging and buying – and to attach more behavioral and demographic data to that customer list. This can include what social media they use, their income, what other services they buy, and more. This lets you develop a complete, in-depth profile of your "best" customer.
STEP 3
Use this best customer profile to create a new customer prospect list full of "look-alike" customers that look remarkably similar to your best customers. Identify segmentation models that mirror the attributes of your best customers to complement this.
STEP 4
Target those "look-alike" prospects with, for example, a personalized email campaign or a campaign on relevant social media channels and turn them into your next best customers.
How to Increase Your Customer Acquisition Success by 3X
The bottom line is that an intelligent identity graph provides you with many ways to more fully identify customers – from those who are already in your customer database to those who remain anonymous to you.
Here's one example: Metro, a prepaid wireless carrier owned by T-Mobile US, Inc., more than tripled its acquisition rate when attracting new customers using the Claritas intelligent Identity Graph. The Claritas Identity Graph allowed Metro to identify the anonymous prospects visiting its website, find out more about them (such as age, income, media preferences, etc.) and target the anonymous prospects that looked like its best customers to increase its chances of closing the sale.
The campaign was a big success. Metro identified 300,000 new prospects that were highly likely to buy – so likely, in fact, that the campaign had a THREE TIMES higher customer acquisition rate than a standard Metro campaign.
But Intelligent Identity Graphs Can Help You do so Much More…
The ability to better identify your customers is only one benefit that intelligent identity graphs provide. You can also use the intelligence within an identity graph to deliver the right message to those customers – and optimize your campaigns as they run.
For more information on how companies like Metro are boosting marketing ROI using an intelligent identity graph (and how you can do it too), check out the new Claritas white paper, Leveraging Identity Graph Intelligence to Find and Reach Your Best Customers.