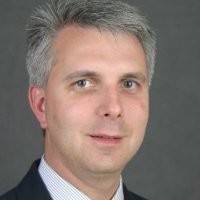 A Special Claritas Blog Series: Three Keys to Maximizing ROI in Your Marketing Campaigns – #1 Identify
Being a marketer is a tough job in today's world, where a whopping 73% of consumers use multiple channels in their buying journey. To truly analyze return on investment (ROI), marketers need to know exactly which channels customers are and aren't buying from – a job that becomes increasingly difficult as the number of purchasing options continues to skyrocket.
The bottom line is that maximizing your ROI all comes down to one basic question: How do I most effectively identify, engage and win my best customers across multiple channels to get the most out of every marketing dollar I spend?
Claritas has spent the last year transforming our business so we can help marketers just like you engage your best customers with greater precision and thus maximize your ROI – both today and in the future.
We've developed a three-step process to help our clients precisely track and analyze today's highly complex customer buying journey. Those three steps are:
Precisely identify your best customers based on behaviors, beliefs and their readiness to buy;
Deliver the right message to those customers when and where they want to be engaged; and
Analyze and optimize those customer engagements to increase your omnichannel ROI today – and to predict how your best customers will buy tomorrow.
Today's blog will cover the "identify" part of this closed-loop solution. More specifically, we will tell you how you can identify your best existing customers and uncover high-value new customers.
Claritas uses a combination of its unique data assets – including customer research, segmentation and multicultural insights – and its industry-leading identity graph to help you get to know your existing customers better and to identify new prospects who are likely to buy from you. We provide you with the data and analysis you need to improve your marketing ROI.
How to Better Understand Your Existing Customers
Claritas can give you greater insight into your existing customers in multiple ways. First, the Claritas identity graph can help you fill in the holes in your existing customer database.
The Claritas identity graph contains a host of information about your existing customers that you may not have captured – or that may be out of date in your CRM. For example, you may be an outdoor furniture retailer that has physical addresses for all your customers because you traditionally marketed via direct mail.
But say you want to focus more of your marketing efforts on email, social media, television ads and/or podcasts. You may not have information you need to effectively reach customers via those channels – or to determine which of those channels your prospective customer engage with regularly.
Using the Claritas identity graph, you can "append" your existing CRM data with Claritas data to discover a whole lot more about your customers. This can include everything from their social media preferences to their in-store buying habits as well as updated contact information such as mobile IDs and email addresses, all linked to their physical addresses.
In fact, the Claritas identity graph is one of the most robust in the industry, encompassing a proprietary data set covering 95 million U.S. households and more than 400 million devices.
The Claritas identity graph can help you fill in the holes in your customer database – so you can create a true omnichannel marketing campaign that engages a customer across multiple channels, from email marketing and social media to direct mail.
Getting to Know Your "Anonymous" Customers
Second, Claritas can help you better understand who's visiting your website or your retail stores – even if they haven't registered with you. At Claritas, we call these "anonymous" customers – and they can actually account for as much as 40% to 60% of a typical company's revenue.
Most often, the first step in getting to know your anonymous customers is working with Claritas to place privacy-compliant pixels on your website. This allows you to capture a website visitor's static or mobile IP address to track how that individual is interacting with your website – so you can better understand exactly how these anonymous customers are engaging with you online.
Claritas can also help you set up privacy-compliant geofences – which is a virtual perimeter that captures the mobile IDs of those entering a store – to see who is visiting your stores but not buying.
Next, the IP or mobile IDs collected through pixels and geofences is sent to the Claritas identity graph. The graph uses these identifiers to unlock a whole host of other insights into that customer, from email and household addresses to social media preferences, demographics and buying behavior.
Using the Claritas identity graph, you can even link a specific IP address to multiple other devices within a particular household. This allows you to connect the dots and understand customer behavior at a household level.
So if a customer researches a product on your website from his desktop computer in the evening and then uses his smartphone to continue the research the next day, you will know that someone in the same household is doing the research – even though two different devices are being used.
This allows you to more accurately track a customer's buying journey to better understand how a customer engages with you – so you can more effectively market to that consumer in the future.
So again, if you are an outdoor furniture retailer, your website pixels may tell you that a specific mobile ID researched outdoor fire pits but did not purchase. The next step might be contacting that household through either a Facebook ad or via an email offering a 10% discount on the product they were researching. You can do this using the data available in the Claritas identity graph.
Finding out more about your anonymous website visitors can also help you grow your business by identifying potential new markets. In the case of the furniture retailer, your website pixels may reveal that another audience segment, one made of young urban professionals, is visiting your website but not buying. This may cause you to consider launching a more affordable "urban outdoor" furniture line designed for smaller deck spaces located in the city.
Identifying "Lookalike" Customers Who are Highly Likely to Buy in the Future
Third, you can use the data you collect from website pixels or geofencing as well as data you may already have in your CRM from other sales channels such as catalogs or stores – and combine it with Claritas identity graph and segmentation data to determine what type of customer buys the most from you. This allows you to develop a "lookalike" profile of your best customer that helps you target and attract new customers that are highly likely to buy from you in the future.
For example, a Claritas analysis of your customers might reveal that the best customers of your outdoor furniture are high-income families that live in the suburbs. Using the Claritas PRIZM® Premier syndication tool, you can quickly find out more about the media usage, buying behaviors and demographics of these "Networked Neighbors." In fact, when you dig deeper into that PRIZM segment, you may find that they drive Acuras, use Facebook as their preferred social media app, like to ski, subscribe to Netflix and shop at Brooks Brothers.
Using Claritas PRIZM®, you can now quickly develop a large list of potential customers that look just like your existing best customers – and thus are highly likely to buy your products. Claritas can also help you segment those customers even further so you can target them more precisely. And if some of your potential "best" customers fall into a particular multicultural group, Claritas has the data to help you create custom campaigns that specifically target those groups.
For example, as an outdoor furniture retailer, you might launch a campaign targeting Hispanics of Mexican descent that's centered around holidays like Cinco de Mayo or Mexican Independence Day, when the weather is nice and they may need new outdoor furniture to host family get-togethers.
Of course, once you've identified those customers most likely to buy from you, the next step is reaching them at the right time with the right message using the right channel – or the "deliver" portion of the campaign.
Keep your eye out for the next blog in this series, where we'll discuss how Claritas can help you improve ROI by streamlining and optimizing your marketing campaign delivery across multiple channels.
Meanwhile, for more information on how Claritas can help you identify and win your best customers, visit our website: Identify Your Best Customers