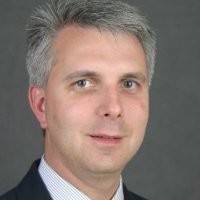 A Special Claritas Blog Series: Three Keys to Maximizing ROI in Your Marketing Campaigns – #3 Optimize
Welcome to the third and final installment of our special Claritas blog series, "Three Keys to Maximizing ROI in Your Marketing Campaigns."
In part one of this blog series, we explained how Claritas can help you identify your best customers – both today and in the future.
We explained how the data in Claritas' Identity Graph can help you better understand your existing customers, identify and target anonymous customers and develop lookalike profiles to find your next best customers. You can read that blog by clicking here.
In part two of this series, we explained how we can help you turn Claritas Identity Graph data into an effective marketing campaign – one that delivers the right message to your best customers across multiple channels, when and where they want to be engaged. You can read that blog by clicking here.
Today, we'll talk about how Claritas can help you accomplish one more key in maximizing return on investment (ROI) – and that's campaign measurement and optimization. We'll show you exactly how you can more precisely measure conversions across the customer buying journey to determine which aspects of your campaign are working – and which are not – as your campaigns run.
The Great Marketing ROI Challenge
Measuring ROI is one of the biggest challenges marketers face today. Only 25% of marketers today are highly confident they can measure ROI, according to a report by Nielsen. Meanwhile, an inability to measure ROI can quickly impact your media spend. According to HubSpot, marketers that measure ROI are 1.6 times more likely to get higher budgets.
In the days of zero-based budgeting, calculating an accurate marketing ROI can mean the different between a generous budget or no budget at all. The good news is that Claritas has a unique set of tools that lets you calculate ROI across all segments of your omnichannel campaigns, right down to the partner, device and channel level.
I'll tell you more about that in a minute. But first things first…
Good Data: The Key to Optimizing Campaign Measurement
The first step of good campaign measurement is, of course, is getting a complete picture of your customer using an identity graph. You can use data appends and segmentation to build a single, complete, privacy-compliant profile of each individual engaging with you – both online and off. This profile includes mobile ID, physical address and email data; data on how and where these customers are buying; and many other economic and behavior-related insights.
Next, using data obtained from pixel-driven site analytics, point-of-sale data, geolocation, loyalty apps or other measurements, you can capture even more insight into your customers. You can learn not only who these customers but also when and where they are engaging with you.
Understanding your customers lets you identify your best customers and create a more personalized campaign – which can boost the ROI on your marketing spend by five to eight times, according to the research firm McKinsey.
But of course, without measurement, you have no idea if that personalized omnichannel marketing campaign you just put together is indeed boosting your ROI.
That's where the Claritas can help. The Claritas Identity Graph consolidates the data from those website tags, point-of-sale interactions, geofencing, etc. to track a single customer's journey across multiple channels. It can even collect data from multiple tags placed on creative messaging to determine which messages are performing better – filtered by channel and audience segment. Then you can use that data to obtain a holistic view of a customer's engagement throughout its entire purchasing path in near real-time.
Using this data, you can then analyze that customer's purchasing path to measure ROI – either on your own or by partnering with an analytics expert like Claritas. We deliver easy-to-interpret, custom analytics reports that give a whole lot more than just click-through rates, impressions, opens, etc.
Our custom marketing intelligence reports delve deeper, providing data such as conversions by partner and media type as well as conversions across channels. So you can quickly see which portions of your campaign are working – and which are not.
This is a critical step in achieving multi-touch attribution, which allows you to more precisely measure how each customer touchpoint contributes to the buying decision – and adjust your omnichannel campaigns accordingly.
Getting the Full Purchasing Picture: Linking Online and Offline Data
In addition, the marketing intelligence Claritas links online and offline behavior – so you can determine, for instance, if your direct mail campaign led to conversions on your website.
For example, one fitness retailer, a Claritas client, sent out a direct mail campaign and measured a 2% conversion rate using traditional methods such as QR codes and vanity URLs.
But Claritas discovered that the direct conversion rates didn't tell the whole story. Because when it used the Claritas Identity Graph to link IP addresses/mobile IDs to the physical addresses of households that received the mailer, it found something quite interesting. About 6% of the households that received the physical mailer used their online devices to either research or purchase from that brand after receiving it.
So the percentage of customers who engaged after receiving the mailer was actually three times higher than the response linked directly to that mailer.
The reality is that pretty much any identity graph can help you understand your customer's identity. Where he lives… what email he uses… his mobile ID… even his social media preferences.
But a truly useful identity graph allows you to connect the dots. It feeds all that data into one customer record so you can use analytics to break down the buying process and truly understand exactly how multiple touchpoints with the same customer actually result in a sale. That's essential to understanding and maximizing ROI in an omnichannel marketing campaign.
Lift Analysis: Isolating Conversion by Channel to More Precisely Measure ROI
Claritas also uses a technique called a "lift analysis" help you isolate and measure the effectiveness of each channel, device, message or partner in your campaign – even when an offline campaign results in online buying or vice versa.
Claritas' Conversion Tracker tool leverages Claritas Identity Graph and a unique control group methodology to conduct a lift analysis that allows marketers to precisely measure specific marketing campaign segments. For instance, the Claritas Conversion Tracker lets you measure exactly how effective one portion of your campaign – such as television spots or billboards – are in getting people to buy.
Claritas' client Wrapify uses the Claritas Conversion Tracker to show its clients exactly how effective their on-vehicle ads are in producing conversions. Wrapify allows companies to easily promote their products and services on hundreds or even thousands of vehicles "wrapped" with a specific advertising message.
When Wrapify launched its unique wrapped ads service, it soon found that brands were not satisfied with traditional outdoor advertising metrics such as number of impressions. Instead, Wrapify clients wanted data that showed them exactly how effective the wrapped ads were in getting consumers to buy.
The Claritas Conversion Tracker allowed Wrapify to do just that. For example, Alaska Airlines saw its online booking rates for those specific flights jump nearly 20% after turning to Wrapify to advertise its flights to Hawaii from the San Francisco area. Thanks to the Claritas Conversion Tracker analysis, Alaska Airlines was able to link that conversion rate directly to the Wrapify campaign.
For another client – a group of automotive dealers – Claritas combined geofencing, Claritas Identity Graph and Conversion Tracker data to measure exactly how many consumers visited the dealer lots after an email campaign. Claritas found that the average ROI per campaign dollar spent was $33.82.
And when a financial industry client launched a campaign to market a co-branded credit card, it turned to Claritas to measure both online and offline conversions – and used that data to decrease its acquisition costs by 94%.
These aren't made-up numbers. These are real-world results that Claritas has delivered for clients. And when you work with Claritas, you can rest easy knowing there's no "fuzzy math". Because at Claritas, we give you transparency into every piece of data we collect and every analysis we run. Claritas believes you own your data – even when you rely on us to perform the conversion analysis for you.
This lets you see firsthand exactly how your customers engaged with you during every piece of your marketing campaign – and exactly how each portion of that campaign performed.
The bottom line is that if you're working with a marketing partner that can't help you measure ROI across channels and partners, then you need a new partner. Claritas can help you connect the dots between customer identity, behavior and buying – both online and off. We can help you answer the business questions you need answered to optimize your marketing campaigns.
At Claritas, we can help you identify and understand your best customers. We can help you deliver your personalized message to those customers when and where they want to be engaged. And we can provide you with in-depth analysis that allows you to fully understand why and how your customers are buying today – so you can use that knowledge to optimize ROI both today and in the future.
For more information on how Claritas can help you precisely measure the ROI of your multichannel marketing campaigns, visit our website.